The Building Equitable Learning Environments (BELE) Network works with educators, policymakers, grantmakers, schools and school support organizations to innovate and implement equitable learning environments that are grounded in research and the science of learning and development. We're educators and leaders who are committed to making educational equity a reality and working to transform our schools. We believe that we can create an equitable education system, and a nation, where everyone thrives and belongs.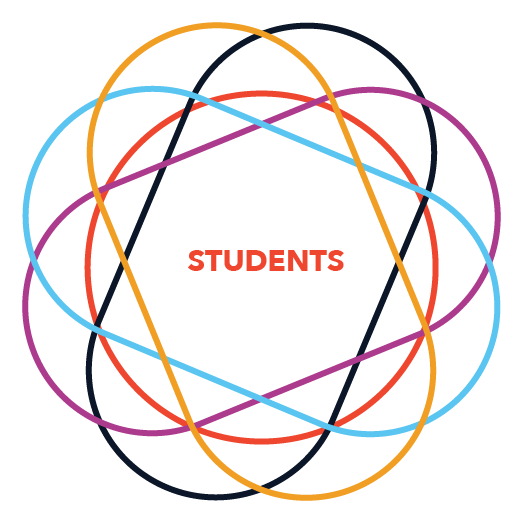 THE BELE FRAMEWORK
The BELE Framework is a guide for transforming student experiences and outcomes. It's designed to integrate across every part of the learning experience, from teaching and learning, schoolwide systems and structures, family, caregiver, and community partnerships, and district and state policies while anchoring students at the center.
TEACHING AND LEARNING
Research demonstrates that how young people experience their learning – including what and where they are taught – substantially impacts their ability to learn and grow. This domain focuses on creating meaningful relationships and engaging and meaningful learning experiences as the core work of an equitable school.
SCHOOLWIDE SYSTEMS AND STRUCTURES
Equitable, high-quality schools are organized to ensure that people, resources, and opportunities are prioritized and aligned to support the core work of Teaching & Learning.
FAMILY, CAREGIVER, AND COMMUNITY PARTNERSHIPS
Schools should belong to families and communities in service of nurturing their children's learning and development. Research proves that trusting relationships, a shared vision, and authentic collaboration are at the heart of equitable schools and communities.
DISTRICT AND STATE POLICIES
Districts and states must set the conditions and expectations, and provide the resources to ensure that school communities can fulfill the core commitments in the first three domains.
Research and Practices
Members of the BELE Network are working towards equity at all levels of the education system — including through research, policy, and federal, state, and district partnerships. Learn more about the work being by BELE Network members:
Transcend Education
works with schools across the country to create custom and replicable equitable learning environments that meet the specific needs of their students.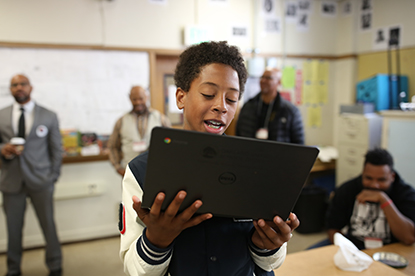 The Kingmakers of Oakland
take a multifaceted approach to creating healthy, affirming learning environments that help Black boys thrive. With an approach of "healing the fish and treating the toxic ecosystem," the Kingmakers are…
By Claire SchuSupporting the healthy social, emotional, and academic development of students has long been a priority, yet the past two years have created an even greater focus on social and…